HELEN HIRSH SPENCE, CEO AND FOUNDER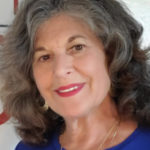 Helen has spent her career as an educator and in more recent years as an independent consultant, adviser ,and entrepreneur. As a principal, headmistress and as President of the Ontario Principals' Council (representative for over 5000 public school principals), she has devoted her career to assessing and evaluating the performance of children and adults in order to maximize potential and success. This has necessitated a good understanding of metrics, indicators of success and both qualitative and quantitative research.
Helen has a proven record in designing state-of-the-art, original programming for varied audiences which has contributed to her success as an advisor and consultant since 2007. Helen designs retreats and delivers seminars and workshops that are rooted in research and in practice. As a respected facilitator and motivational speaker, Helen is a strong performer in multicultural environments with the ability to gain trust and build rapport quickly among those with diverse backgrounds, interests, and life circumstances. Helen conveys a natural enthusiasm for learning and a gift for motivating both colleagues and audiences. She is fluent in French, German and Spanish.
Over 30 years of her experience was dedicated to public education with the largest school board in Eastern Ontario (87,000 students and over 4000 employees). She was enlisted to participate in and conduct research, and present it to superiors, trustees, and national professional associations (CSSE). She developed innovative programs for the induction of teachers, principals, and administrative staff and published them in refereed journals. Each project was always rigorously evaluated. In her role as the political representative for principals in the province of Ontario, she was in regular contact with Ministry officials in the design, development, implementation and evaluation of standards, projects, courses, performance appraisals and provincial tests.
Helen's formal studies extend beyond a Master's degree, having taken numerous courses to
qualify as both principal and superintendent and more recently training in a new psychometric evaluative tool, Emergenetics. Her understanding of how to design projects for implementation is extensive as she has continued this as a consultant and as Chair of several boards. Understanding how to effect change, and demonstrate impact and results was a major focus of her voluntary work as Chair of the Jane Goodall Institute of Canada. All projects funded by CIDA, now GAC, had to undergo rigorous assessment and evaluation.
Helen is committed to building a strong community and is active in several local organizations and boards. She also serves as a mentor and life coach to youth and new immigrants.
VIRGINIA (GINNY) MERRITT, CHIEF OPERATING OFFICER

Virginia has had a varied career, primarily as a real-world marketing manager delivering marketing communications, strategies, advertising, media, and public relations.  She brings management accountability, superior interpersonal skills, organization, an unfailing attention to detail, along with the ability to prioritize, continually adapt to shifting priorities, and meet deadlines in fast-paced environments.
Virginia served for eight years as a member of the Board of Directors of Taste the County, Prince Edward County's award-winning Destination Marketing Organization.  As a hands-on and active board member who served several years as Chair and Co-Chair, Virginia is proud to have played a key role in helping steer this exciting region through a period of remarkable growth and recognition.  During that period, she initiated Prince Edward County's successful bi-annual County.licious culinary event which dramatically increased off-season fine dining sales for Prince Edward County participating restaurants.
Virginia has years of experience organizing events of all sizes: trade shows, large festivals, conferences, seminars, public relations and media events, receptions, and dinners.  Some high-profile events include Ottawa's Tulip Festival, the National Capital Horse Show, and the opening of the Northgate Irish Base Metals Mine in Tynagh, Ireland.
"My experience operating an entrepreneurial business with my husband brought me valuable insights, knowledge, and skills that have served me well throughout my entire career", says Virginia.  An active senior, and proud of it, she worked full time until she was seventy-six.  Her 'next act' will focus on contributing to Top Sixty.
VALERIE FOX

Enabling thriving entrepreneurial communities of communities locally, nationally and internationally based on new economy practices of partnership and intentional diversity, Valerie Fox is best known for the co-founding and execution of the DMZ, launched in 2010, which by 2015 was named the number one University Business Incubator in North America and number 3 in the world. She left soon after to found The Pivotal Point where she helps grow community-based incubators worldwide through coaching, mentoring and co-creation.
Val has over 30 years in the digital world, where she started a graphic design business, and then had the fortune of being sought by IBM, to be part of their senior innovation network, where she led design teams for enterprise software design, was creative director for large online experiences such as the Sydney Olympics, and was awarded 5 patents, including the Universal Shopping Cart for the Web.
Other awards include the Sara Kirke Award for Entrepreneurship and Innovation, the 2016 CNE Woman of Distinction award, and the honour of being part of the 2016 Canada Innovation Leaders team.
JANICE MCDONALD

Janice McDonald is an award-winning serial entrepreneur, trusted advisor and strategist. She has expertise in the music industry, apparel/accessories and start-ups. She has Leadership training from Harvard & INSEAD and was appointed to Women's Leadership Board at Harvard Kennedy School. She has many career achievements including driving the financial turnaround and re-branding of Women in Communications and Technology as Board chair 2013 to 2015. She is Chair of International Women's Forum Canada Ottawa Chapter, Board director with Futurpreneur and Ambassador for Women Entrepreneurs for Startup Canada. A sought after speaker on Leadership & Entrepreneurship, her TEDx talk has been viewed over 14,000 times & counting.
WXN recognized Janice as Canada's Top 100 Most Powerful Women in 2013, 2014, 2015 and 2016. She was inducted into WXN Hall of Fame in 2016. She was awarded World of Difference 100 Award in Washington from TIAW and National Leadership Award from CWC. She also received WCT's Chairs Award of Distinction in 2016.
JIM EMERMAN

Jim Emerman has held several leadership roles at Encore.org. His current portfolio encompasses Encore.org's research and work designing and implementing innovative pathways to encore careers.
From 1988 through 2005, Emerman worked at the American Society on Aging, the largest association of professionals working with and on behalf of older adults. As Chief Operating Officer, he had primary responsibility for day-to-day operations and supervised all programmatic activities of the organization. He also led ASA's efforts on issues ranging from older worker employment and corporate eldercare to assistive and information technology, family caregiving, medication use, and public policy, among many others.
DEBRA YEARWOOD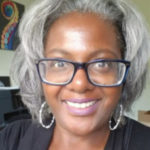 Debra Yearwood is a senior communications and government-relations professional who has spent more than twenty years as an executive in the not-for profit sector. Debra has a deep understanding of a wide range of communications functions and has successfully delivered public relations, government relations and corporate communications campaigns on numerous occasions.
Debra's experience as Senior Director of Communications and Relations with VON Canada, a national health care service delivery organization with 5000 staff across the country and as the Senior Director of External Relations with the Canadian Pharmacists Association, with 10,000 members across the country has given her a deep understanding of the complexities and strategic requirements necessary to translate research into tangible and practical knowledge.
That knowledge was further enhanced during her time a Director of Communications and Marketing for the Canadian Association of Optometrists. Her work there encompassed managing the Canadian Journal of Optometry and the National Public Communications campaign as well as supporting member businesses through the development of a variety of tools and services. Debra understands how to build awareness of complex issues and has demonstrated an understanding of public priorities, market realities, and complex policy considerations while also managing within the practical constraints of limited budgets.