Reset thinking to unlock potential.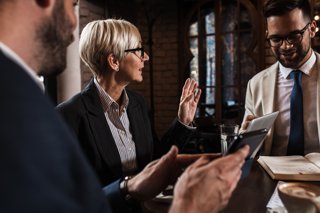 BUSINESSES & ORGANIZATIONS
A diverse, multi-generational
workforce is your
competitive advantage.
Find out how!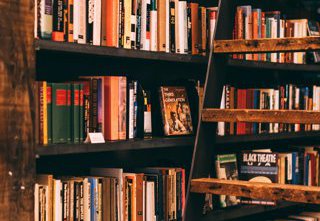 ABOUT TOP SIXTY OVER SIXTY
Top Sixty Over Sixty provides businesses and individuals with the resources necessary to thrive in today's rapidly changing and ageing world.  A for-profit social enterprise, Top Sixty advocates for age diversity, equity, and inclusion. 
Visit our ABOUT page to learn how we do this.
ARE YOU READY TO PRESS RESET?
NOW individuals can benefit from ReSet in a carefully curated group setting.  Top Sixty's highly successful, signature program uses best practices from research in psychometrics, change management, design thinking, and resilience training.
Answer the Reset questionnaire if you are in a rut, spinning in circles, or need direction to:
Transition post-Covid?
Understand your purpose?
Face the future of work?
Gain deeper insights into yourself and others?
Improve communication?
Figure out what to do next?
Answering YES to one or more of the above, means you are ready to
PRESS RESET
Read some of feedback we've received from happy, ReSet participants:
"I recommend the [ReSet] program to those who are searching for new meaning and new pathways in their lives." (J.M., Ottawa)
"An excellent program that is informative and enlightening. I highly recommend it for anyone embarking on an entrepreneurial journey or a new career path, or if you simply want to enhance your self-awareness. Two thumbs-up!"  (B.R., Ottawa) 
"I was able to question my choices, re-evaluate my need to engage or not and challenge my own beliefs about ageing, relevance and contribution to my community."  (S.B., Ottawa)
READY, SET, GO!
LEARN MORE ABOUT RESET FOR INDIVIDUALS →
LEARN MORE ABOUT RESET FOR BUSINESS & ORGANIZATIONS→
NEW!  A Deeper Dive Into Ageism, 3-part series
Part of We Need to Talk, Top Sixty's Fall 2021 series of intergenerational conversations
Explore in depth how ageing is misunderstood and how you have unconsciously internalized negative feelings about yourself. Debunk ageist stereotypes and myths.  Understand the impact of ageism on individuals, businesses, and society. Strategize solutions and become an activator.
Grow Stronger Together
More than your typical team building workshop!
Using Emergenetics*, a well-established behavior and thinking measurement tool, individuals gain deeper insights into themselves, their coworkers, and how their actions affect each other in the workplace. Building on the cognitive diversity of team members, this workshop shows participants how to develop better ways to work together for increased employee engagement and enhanced innovation.
Benefits of workshop include:
Improved communication among team members
Greater self-awareness in group interactions
Increased productivity, innovation, and engagement.
Date:

September 22, 2021
Time:

12:00 pm-1:00 pm
Venue:

A VIRTUAL EVENT (ZOOM)
Organizer:

Helen Hirsh Spence
Price:

Free
Looking for a new career later in life? Wonder how and where you can apply your transferable skills? Join Helen Hirsh Spence,Top Sixty over Sixty Founder, and Shaundra Oelsner, Sun Life Financial Business Development Partner, to explore the role of a financial advisor.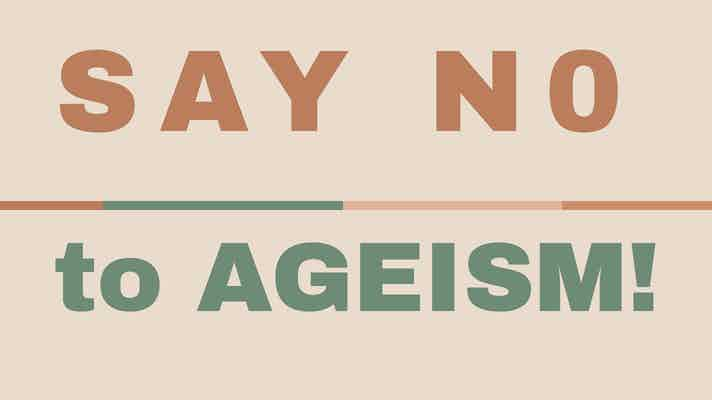 Date:

October 1, 2021
Time:

12:00 pm-1:00 pm
Venue:

A VIRTUAL EVENT (ZOOM)
Organizer:

Helen Hirsh Spence
Price:

Free
In recognition of the International Day of Older Persons, Top Sixty will host an open forum on Zoom to identify and promote ideas and activities that everyone can engage in to combat ageism. Join us to learn about actions and activities that we can all undertake.
GET OUR FREE NEWSLETTER AND
IMPORTANT EVENT ANNOUNCEMENTS!
Sign up* by submitting your name in the contact box.
THE 360 provides news, articles, and information of interest to older entrepreneurs, workers and active older adults for today's rapidly changing and ageing world.
*By signing up, you agree to accept electronic newsletters and event announcements from Top Sixty Over Sixty.  You may unsubscribe at any time.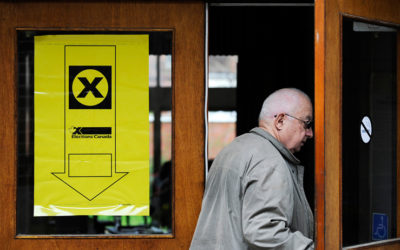 With an upcoming election, it is surprising that so little attention is being given to how ageism undermines the value, potential, and vital contributions of Canada's older generations: the generations, who incidentally are those who always come out to vote.
read more