Are You Ready For A ReSet?

ReSet transforms a multigenerational workforce into intergenerational teams.
Traditionally business has looked to the next generation to be stewards of the future, however, technology has had a transformative effect on our lives and our workplaces. We live longer, healthier and more productive lives than past generations. Never before have we had a quarter of our population over age 55.  We have more centenarians alive today than ever before and many more generations working together.
This paradigm shift requires businesses to look at employee relations and composition in new ways. It is no longer just about attracting young people and the old employee path of up and out is disappearing. Successful organizations are building stronger, intergenerational teams and accessing the diversity of thinking that comes with them. Businesses now have the opportunity to benefit from experienced staff for longer periods than ever before.
ReSet unlocks the potential of a truly diverse workforce.
ReSet taps into the inner strengths of employees, helps them spot opportunities, develop their ability to be innovative and move outside of existing paradigms. ReSet reframes perceptions by encouraging a growth mindset. We use best practices and a design thinking approach to ensure that the user experience is informative and inspirational.
The ReSet program is delivered in two ways: for individuals in a group setting and for organizational teams. This program works for leaders, managers, older employees and those new to the workforce. The focus of ReSet is to reduce ageism, increase an entrepreneurial mindset and to facilitate better multigenerational teams.
ReSet is a three-module learning program which can be delivered over three consecutive days or ideally in three days over a three-week period. ReSet breaks down misconceptions and unconscious biases that are built over years of conditioning. It contributes to more effective problem-solving, greater productivity and increased commitment. Its transformative value improves culture by emphasizing the importance of collaborative behaviour and by showing the value of diverse perspectives.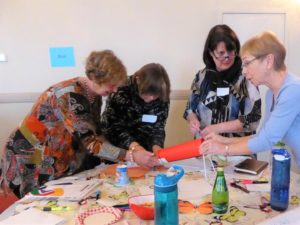 Benefits of ReSet
ReSet Improves Organizational Culture
Stronger leadership skills
Better employee engagement
Enhanced innovation and creativity skills
Increased motivation and productivity
Enhanced communication among colleagues
Increased appreciation for different thinking and behavioural styles.
Stronger relationships between coworkers
One of the more significant findings noted by participants was the energizing and inspiring effect of the program. Examples of some of the effects shared with facilitators by participants include:
Overcoming struggles with long-term indecision;
Increased perseverance in the face of challenging situations;
Better ability to reframe problems as opportunities;
Improved understanding of how they are perceived by others;
Better understanding of others;
Greater self-confidence and self-awareness.
How it Works
Module One – Understanding Yourself and Others: This module uses Emergenetics, a well-established, reliable and valid psychometric tool to generate individual profiles. Participants complete the survey online and then attend a full-day interactive session where they learn the results of the profile and the benefits of working with a diverse group of people. The Emergenetics profile emphasizes individual talents and strengths, which can then be used as team building tools. Participants explore how their personal thinking and behavioural preferences guide conduct and provide insight into the thinking styles and behavioural preferences of others.
Module Two – Ageism, Shifting Paradigms and Optimism: Module Two introduces concepts related to ageism, the impact of changing demographics on ageist attitudes and the power of paradigms in informing how and what we "see". It also focuses on aligning values with lifestyle. The value of optimistic mindset and other "on purpose" traits, such as gratitude, are identified and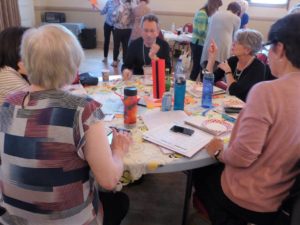 discussed.
Module Three – Vision, Persuasion and Problem Solving: Module Three explores the importance of personal and professional vision and brand development. Design thinking methodology is introduced as an effective means to resolve both "wicked" and simple problems and challenges.
ReSet Research 
The efficacy of the ReSet program was evaluated through a qualitative study in the spring of 2018 in partnership with Ryerson University, the Ontario Centre for Workforce Innovation and the Ministry of Training, Colleges and Universities (formerly Advanced Education and Skills Development). The research verifies that the program is effective at both reducing ageism, inspiring positive planning for the future and increasing the entrepreneurial mindset.
That research is complete and the link to the report on our findings can be found below.